Claude Earl Fox, M.D., M.P.H.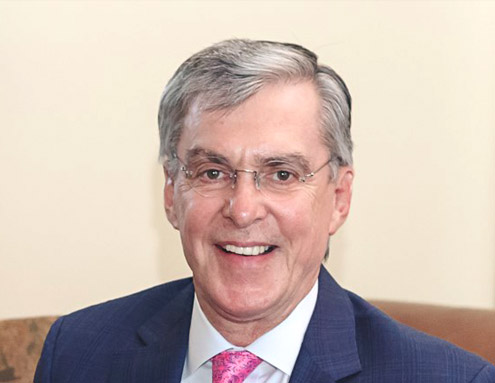 Claude Earl Fox, M.D., M.P.H. serves as Professor Emeritus at the University of Miami and teaches in the Department of Epidemiology. Dr. Fox has also served in 2011 on the Institute of Medicine study entitled "Advancing Oral Health in America" and finally as the Chair of the Statewide Florida Oral Health Coalition.
Dr. Fox worked in state and local public health for over 30 years. He served as State Health Officer of the State of Alabama for 6 years. In 1992, he transitioned to the federal United States Public Health Service as Regional Health Administrator in Philadelphia, Pa. He later assumed the position of Deputy Assistant Secretary of Health as director of the Office of Disease Prevention and Health Promotion (Healthy People 2000) in the federal department of Health and Human Services in Washington, DC. In 1997 he was appointed the Administrator of the Health Resources and Services Administration where he made oral health one of his top priorities.
Following his federal career, Dr. Fox was appointed Professor at the Johns Hopkins School of Medicine and Bloomberg School of Public Health and was the founding director of the Johns Hopkins Urban Health Institute. From 2006 to 2012 he served as Research Professor at the University of Miami School of Medicine and as founding director of the Florida Institute for Health Innovation.
Dr. Fox received his doctorate of medicine at the University of Mississippi Medical Center and his pediatric residency at the University of Mississippi and the Johns Hopkins Hospital with his MPH from the University of North Carolina.