Dominick DePaola, D.D.S., Ph.D.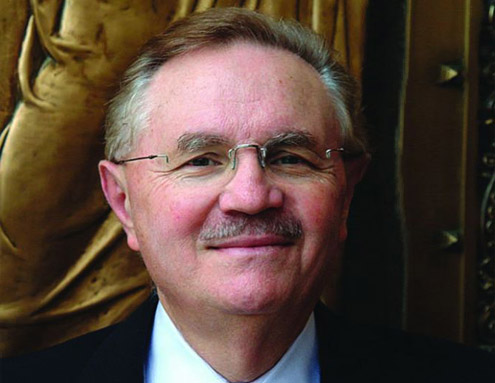 The Santa Fe Group fondly remembers Dr. Dominick DePaola, D.D.S., Ph.D. Dr. DePaola was a founding member of the Santa Fe Group. His passion for the organization's mission and vision was key to the success and influence achieved throughout the years.
Dr. DePaola served as Academic Dean of Academic Dean of Nova Southeastern University College of Dental Medicine. He previously served as President and CEO of The Forsyth Institute in Boston, MA. He was the first person elected by his peers to serve both as President of the American Dental Education Association (ADEA) and the American Association for Dental Research (AADR). Earlier in his career he served as Dean of three of the Nation's dental schools, Dean of a Graduate School of biomedical Sciences, and President of two academic campuses.
Dr. DePaola received his undergraduate degree from St. Francis College and his Doctor of Dental Surgery degree from New York University. He completed a general dentistry internship at Beth Abraham Hospital in New York City and was subsequently awarded a Doctor of Philosophy degree in Nutritional Biochemistry and Metabolism by Massachusetts Institute of Technology. He has received numerous awards and honors, in the U.S. and abroad, including three honorary degrees, and both the Distinguished Service Award and the ADEA/Gies Award from ADEA.
Dr. DePaola is widely regarded was a visionary leader in health professions education and a frequent consultant to non-profit Boards, the academic community, the public sector and private industry, including the NIH, American Dental Association and the Dental Trade Alliance.