Fotinos S. Panagakos, D.M.D., Ph.D. (Treasurer)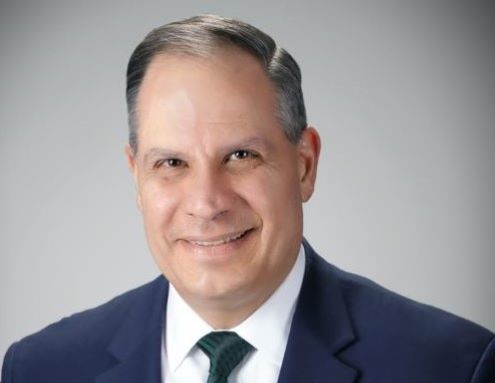 Dr. Panagakos received his DMD from UMDNJ-New Jersey Dental School (now Rutgers University School of Dental Medicine) and his Ph.D. in Biochemistry and Molecular Biology from UMDNJ-Graduate School of Biomedical Sciences (now the Rutgers University Graduate School of Biomedical Sciences) in 1992. In 1999, he received his Master's in Education from Seton Hall University, and in 2007, he received his Master's in Business Administration from Lehigh University.
Dr. Panagakos served for 13 years as a full-time faculty member at New Jersey Dental School, serving in several administrative positions, including Group Practice Administrator, Director of Environmental Safety, and Associate Dean of Academic Affairs. During this time, he also maintained a private dental practice in Westfield and Newark, NJ.
In June 2005, He joined the Colgate Palmolive Oral Care Clinical Research Department as an Associate Director. He worked at Colgate until September 2017, serving as the Global Director of Scientific Affairs from 2010 until he departed.
In August 2018, Dr. Panagakos joined the West Virginia University School of Dentistry as the Associate Dean for Research, where he led the institution's research efforts. From July 2020 until May 2021, he served as the Interim Dean.
Since May 2022, Dr. Panagakos has been the Founding Dean of the School of Dental Medicine at Pacific Northwest University of Health Sciences in Yakima, WA.
He has authored/co-author over 88 peer-reviewed scientific research articles and has co-edited three dental science textbooks. His areas of research interest include the role of inflammation in oral and overall health, the impact of nutrition on oral health and wellness, and the impact of improved oral health on overall wellness.