Fotinos S. Panagakos, D.M.D., Ph.D.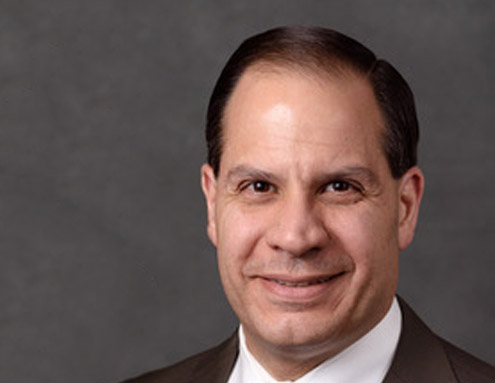 Dr. Panagakos is the Interim Dean for Research at the West Virginia University School of Dentistry. Prior to joining WVU he served as the VP for Scientific and Clinical Affairs at Geistlich Pharma, and as Global Director of Scientific Affairs and Research Relations within the Research and Development division of Colgate-Palmolive Co. Dr. Panagakos also served for 14 years as a faculty member at New Jersey Dental School in a number of administrative positions, including Group Practice Administrator, Director of Environmental Safety and Associate Dean of Academic Affairs.
Dr. Panagakos received his DMD from UMDNJ-New Jersey Dental School and his PhD in Biochemistry and Molecular Biology from UMDNJ-Graduate School of Biomedical Sciences in 1992. In 1999, he received his Masters in Education from Seton Hall University and in 2007 he received his Master's in Business Administration from Lehigh University.