Linda Niessen, D.M.D., M.P.H., M.P.P.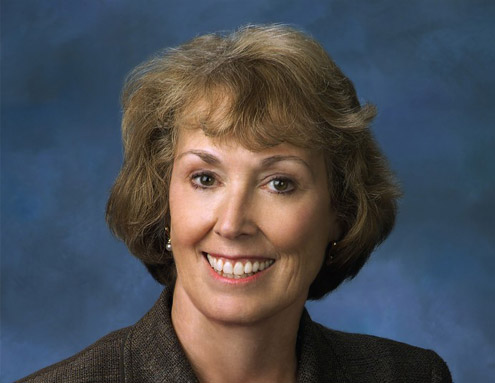 Dr. Linda Niessen serves as Vice Provost for Oral Health Affairs for Kansas City University (KCU) and Founding Dean and Professor for the KCU College of Dental Medicine in Joplin, Missouri. Founded in 1916, Kansas City University's College of Osteopathic Medicine is the state's largest medical school and the oldest in Kansas City, MO. Committed to KCU's mission of "improving the well-being of the communities we serve", the College of Dental Medicine will build on KCU's traditional of academic excellence and inter-professional education in the development of caring, compassionate health professionals. KCU College of Dental Medicine will provide innovative clinical education incorporating state of the science dental technologies, enabling students to develop clinical decision-making skills using an integrated, patient-centered approach to dental medicine.
Dr. Niessen is a diplomate of the American Board of Dental Public Health and the American Board of Special Care Dentistry. Dr. Niessen started her career as a Commissioned Officer in the US Public Health Service working with the Choctaw Nation of Oklahoma at the Talihina Indian Hospital, in Talihina, Oklahoma. Her academic career includes serving as a clinician caring for medically complex and geriatric patients at several VA Medical Centers. As a member of the faculty at Baylor College of Dentistry (now Texas A&M College of Dentistry), she authored numerous papers in peer reviewed journals and has been an invited speaker at meetings throughout the world on these topics. During this time, she launched a 2 minute dental news segment, "Dental Health Check" focusing on oral health. "Dental Health Check" aired weekly on WFAA-TV (Dallas's ABC affiliate) for 15 years, providing oral health news for consumers. She also served as Professor and Dean for Nova Southeastern University College of Dental Medicine in Fort Lauderdale, FL.
Dr. Niessen has served as president of the Dallas County Dental Society, American Association of Women Dentists, American Association of Public Health Dentistry, American Board of Dental Public Health, Friends of the National Institute of Dental and Craniofacial Research, and the American Academy of Esthetic Dentistry. She has served as a member of the National Advisory Dental Research Council for the National Institute of Dental and Craniofacial Research and a member of the US Department of Health and Human Services, Health Resources and Services Administration Advisory Committee on Training in Primary Care Medicine and Dentistry. She previously served as Vice President and Chief Clinical Officer for DENTSPLY International (now DentsplySirona), where she oversaw the global clinical education and professional relations activities for the dental manufacturing company.
Dr. Niessen received her Bachelor's degree in Chemistry (Phi Beta Kappa) from the University of New Mexico. She received her dental degree (DMD cum laude), her Masters in Public Health degree (MPH) and her Masters in Public Policy degree (MPP), all from Harvard University. Her passion lies in identifying programs, models and partnerships that improve the oral health of the public, whether through education, research, reimbursement, new technologies and/or community service programs.