Nader A. Nadershahi, D.D.S., M.B.A, Ed.D.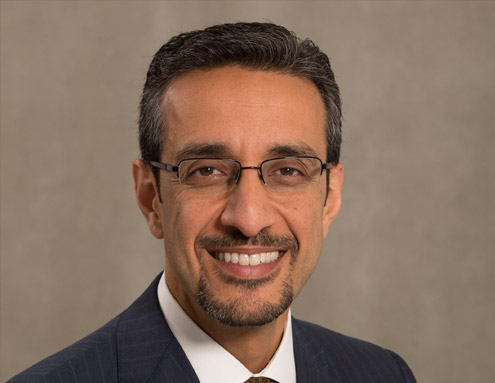 Dr. Nadershahi has been involved in milestone projects such as the design and implementation of the school's integrated curriculum, strategic planning and implementation, development of the school's San Francisco facilities, and accreditation oversight. He also serves on University of the Pacific's Council of Deans, a group of senior academic leaders from Pacific's three Northern California campuses.
Dr. Nadershahi has been actively involved in organized dentistry and dental education through leadership roles at the California Dental Association, American Dental Association, American Dental Education Association, and other groups. He has been actively involved in leadership development, accreditation, national licensure, and the evolution of oral health education. He is a fellow of the American College of Dentists, Academy of Dentistry International, International College of Dentists, and Pierre Fauchard Academy.
Dr. Nadershahi earned his DDS degree in 1994 from the University of the Pacific, Arthur A. Dugoni School of Dentistry, and completed GPR training at the Palo Alto VA Hospital. He also earned an MBA from Pacific's Eberhardt School of Business, as well as an EdD from the Benerd School of Education. He is active in alumni activities, and in 2013 the Dugoni School's Alumni Association awarded him a Medallion of Distinction in recognition of his many years of service.
In addition to his teaching and administrative responsibilities, Dr. Nadershahi owned and operated a private general dental practice in San Rafael and San Anselmo, California.