Ronald Inge, D.D.S.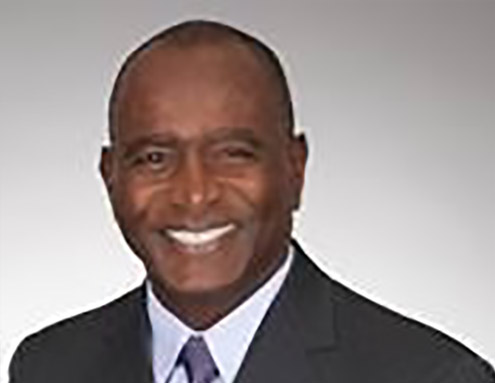 Dr. Ron Inge is an experienced senior level dental benefits executive with exposure to all aspects of the dental industry. He is currently the Chief Dental Officer/VP of Professional Services for Delta Dental Plan of Missouri. In this capacity, his responsibilities include all aspects of development and management of the dental and vision networks. He is the primary liaison with dental and vision providers. This includes the development and implementation of clinical policies and procedures. He also provides oversight and guidance in the areas of utilization management and quality management program. As Chief Operating Officer, he is responsible for all of operations including the customer service call center and claim processing.
Previously, Dr. Ronald Inge was the Chief Dental Officer for Western Dental Services and Brident Dental. Dr. Inge provided oversight and implementation of the Western Dental Quality Improvement Plan. He represented Western Dental Services (WDS) in its interactions with the Department of Managed Health Care, Department of Health Care Services, the Dental Board and other regulatory agencies.
Dr. Inge also served as Vice President of Professional Services and Dental Director for Washington Dental Service.
As the past Executive Director of the Institute for Oral Health, Dr. Inge has championed efforts to publicize innovative solutions to many of the current challenges to improving oral health. Dr. Inge has also served as an Associate Executive Director, Division of Dental Practice, at the American Dental Association (ADA). Prior to joining the ADA, Dr. Inge was Aetna Dental's Chief Dental Officer, where he oversaw Aetna's dental clinical quality and utilization management programs. He was instrumental in conveying the value of the medical/dental integration and driving initial validation studies related to the integration concept. Dr. Inge gained his knowledge of managed dental care while working in California. He served as the Vice President of Professional Services and Chief Dental Officer for PMI, the managed dental care division of Delta of CA. Prior to PMI, he served as the Senior Vice President of Provider Relations at DentiCare of California.
In addition to his industry career, Dr. Inge has 15 years of private practice experience as a general dentist. He received his Doctor of Dental Surgery degree from UCLA and a Bachelor's in Human Biology from Stanford University.