David Baker, M.D., M.P.H.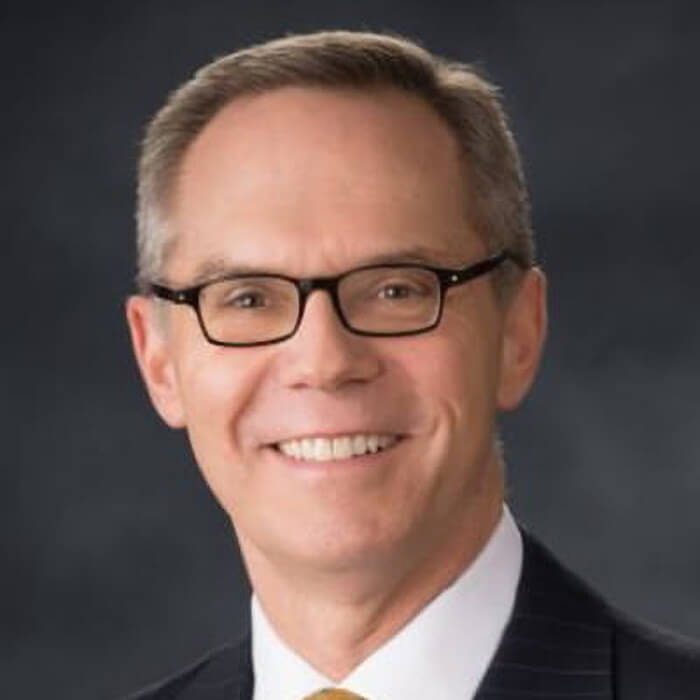 David W. Baker, MD, MPH, FACP is the Executive Vice President for Health Care Quality Evaluation at The Joint Commission in Oakbrook Terrace, Illinois. He leads the Department of Standards and Survey Methods, the Department of Quality Measurement, and the Department of Research. This position oversees the development of performance measures, standards, survey methods, and National Patient Safety Goals for all Joint Commission accreditation and certification programs. This position also oversees the Joint Commission's biostatistics and data analysis activities and its public reporting of performance measurement data.
Before assuming his current position, Dr. Baker was the Michael A. Gertz Professor of Medicine at the Feinberg School of Medicine at Northwestern University and Deputy Director of the Institute for Public Health and Medicine. He served from 2002-2015 as Chief of the Division of General Internal Medicine and Geriatrics. In this capacity, he oversaw the General Internal Medicine ambulatory clinic, residents' continuity of care clinics, and the division's research programs. Dr. Baker also maintained his own very active research portfolio. He is nationally and internationally recognized for his work examining health literacy and the consequences of inadequate health literacy, racial and ethnic disparities, the impact of language barriers on health care, and differences in health outcomes for the uninsured. Dr. Baker has also conducted extensive research in quality of care, focusing on the use of electronic health records for quality measurement and quality improvement. He has published over 250 original research articles and book chapters and has won numerous awards, including the 2013 American College of Physicians' Alvan R. Feinstein Memorial Award for research in clinical epidemiology. Dr. Baker is also Editor-in-Chief for the Joint Commission Journal on Quality and Patient Safety.
Dr. Baker received a Bachelor's Degree from the University of California, San Diego and a Doctor of Medicine from the UCLA School of Medicine. He then completed a residency in internal medicine at Harbor-UCLA Medical Center. After his clinical training, he completed a research and policy fellowship with the Robert Wood Johnson Clinical Scholars Program at UCLA and earned a Master's Degree in Public Health from the UCLA School of Public Health.