Michael J. Helgeson, D.D.S.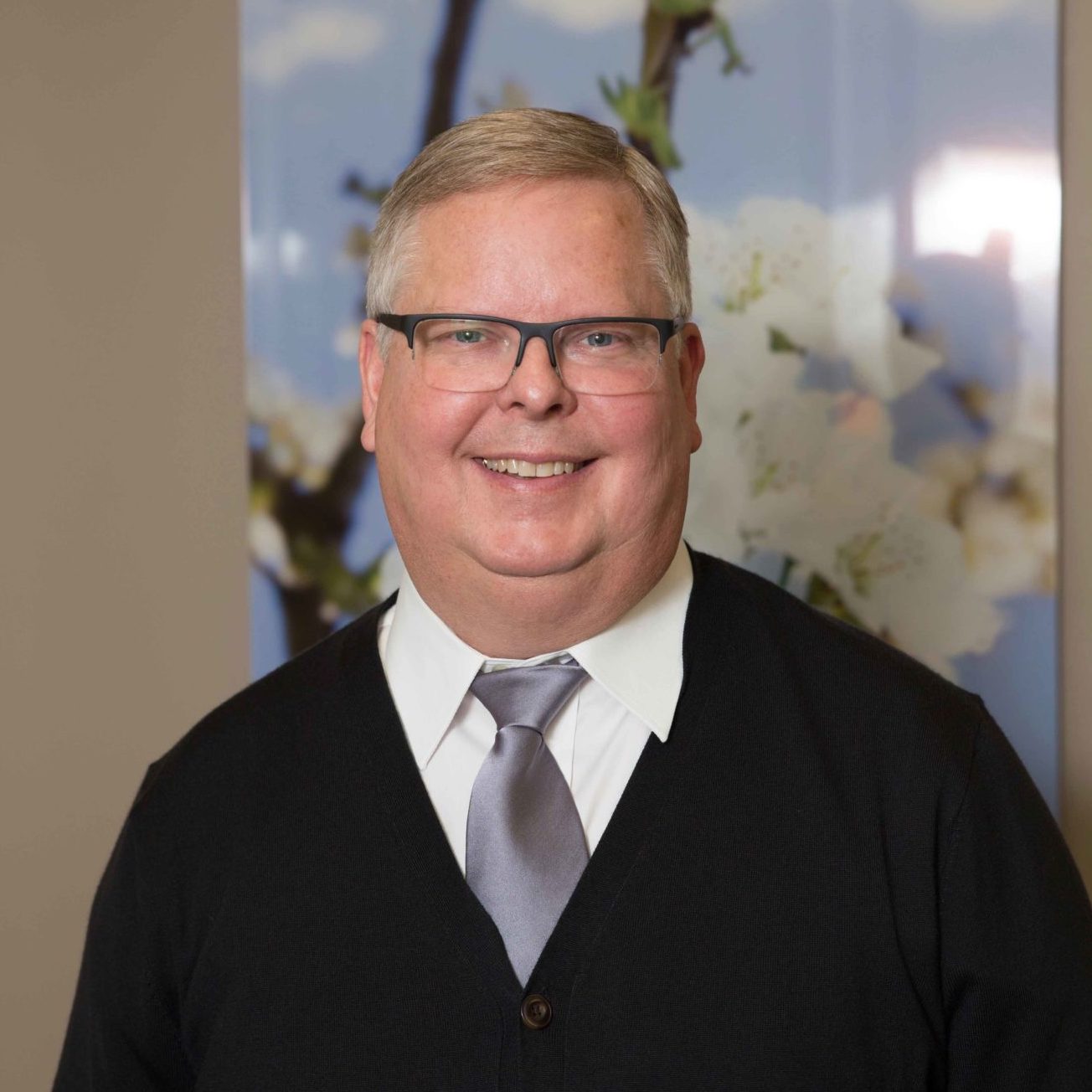 Dr. Michael Helgeson was inspired to enter the field of dentistry by his grandfather, Jay A. Jacobson, who practiced dentistry from 1922 to 1972 in rural Minnesota. Dr. Jacobson shared stories with his grandson about living through the Great Depression and his pride in never turning anyone away from his dental practice.
After graduating from dental school in 1984, Dr. Helgeson completed a 2-year fellowship in geriatric dentistry at the University of Minnesota. From 1986 to 1990, he served in the United States Public Health Service as a dentist in St. Louis, Missouri, helping open the Water Tower Clinic, where he expanded services to older adults and individuals with special health care needs.
In 1985, Dr. Helgeson co-founded Apple Tree Dental, a non-profit organization that pioneered mobile delivery systems to serve older adults living in nursing homes. Over the years, under his visionary leadership, Apple Tree Dental has expanded to serve people of all ages and abilities through collaborations with more than 145 organizations, including Head Start programs, group homes, and nursing facilities, among others. In 2018, Apple Tree Dental employed nearly 200 staff members who provided more than 96,000 visits and screenings, at which more than 34,000 individuals received oral health services valued at more than $29 million. Over its 33 years of operation, Apple Tree Dental has provided 1.3 million dental visits and oral health services valued at $274 million. Dr. Helgeson also led the establishment of seven Centers for Dental Health in Minnesota. In addition, he was instrumental to the creation of two dental therapy programs in the state.
Outside Minnesota, Dr. Helgeson has assisted leaders from California, Louisiana, and North Carolina who successfully replicated aspects of Apple Tree Dental's programs. A longtime advocate for adults with low incomes, older adults, and people with special health care needs, his advocacy efforts contributed to several Medicaid reforms, new nursing home regulations, teledentistry programs, and collaborative practice dental hygiene.
For more than 30 years, Dr. Helgeson has helped create educational partnerships that provide innovative clinical experiences for students in the health professions, including an advanced education in general dentistry residency program at Apple Tree Dental's Mounds View Center. He has served as president of the American Society for Geriatric Dentistry and of the Special Care Dentistry Association and as a member of the American Dental Association's National Elder Care Advisory Committee. He continues to lecture nationally and internationally to help improve the oral health of vulnerable and underserved people everywhere.