Ann Battrell – In Memoriam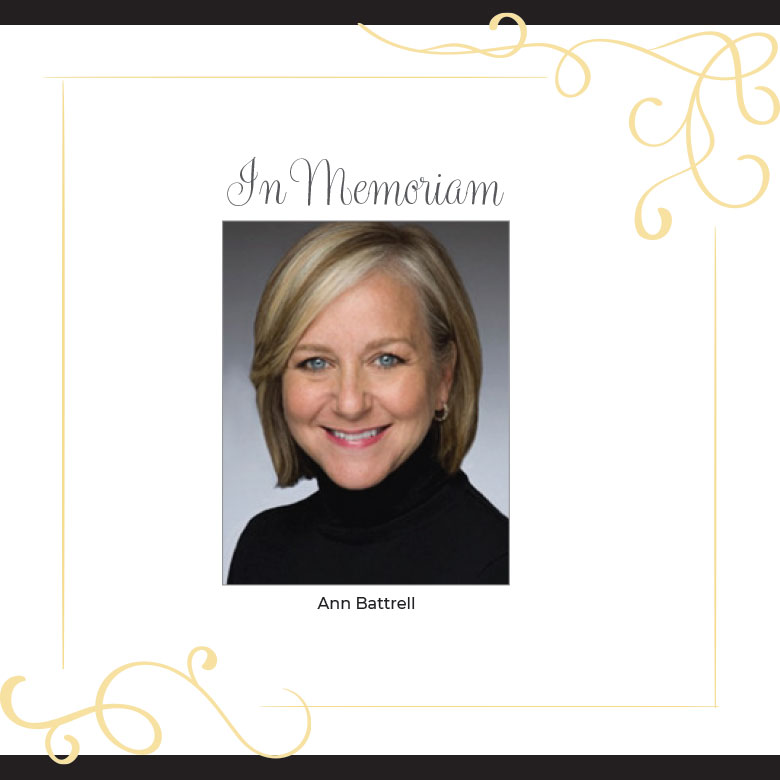 The Santa Fe Group is saddened with the announcement of the passing of Ann Battrell, M.S.D.H., CEO of the American Dental Hygienists' Association.
Ms. Battrell passed away on June 7, 2023.
Ms. Battrell was the first registered dental hygienist and first former ADHA president to be named CEO of the organization—a position she held beginning in 2016. In her leadership role, she worked tirelessly to advance the dental hygiene profession, evolve the scope of practice, empower dental hygienists, eliminate inequities, and improve access to care.
Among her most recent achievements, Ms. Battrell was recognized by the National Institute of Dental and Craniofacial Research/NIH for her outstanding contributions to their 2021 publication "Oral Health in America: Advances and Challenges."
"Ann was a champion for the Association and dental hygiene, always pushing to raise the important issues, promoting our accomplishments and bringing our profession's voice to the table," observed Ann Dean, R.D.H., M.S.D.H., ADHA President. "Our lives and the dental hygiene community are better thanks to Ann—an extraordinary leader, inspiring mentor, and friend. She will be greatly missed and remembered for her passion and dedication to public service."
A tribute will be held on July 7, 2023, during the Opening General Session of the ADHA 2023 Annual Conference at McCormick Place in Chicago, to celebrate Ann Battrell's life, leadership, and legacy.