Anti-Racism in Dental Public Health: A Call to Action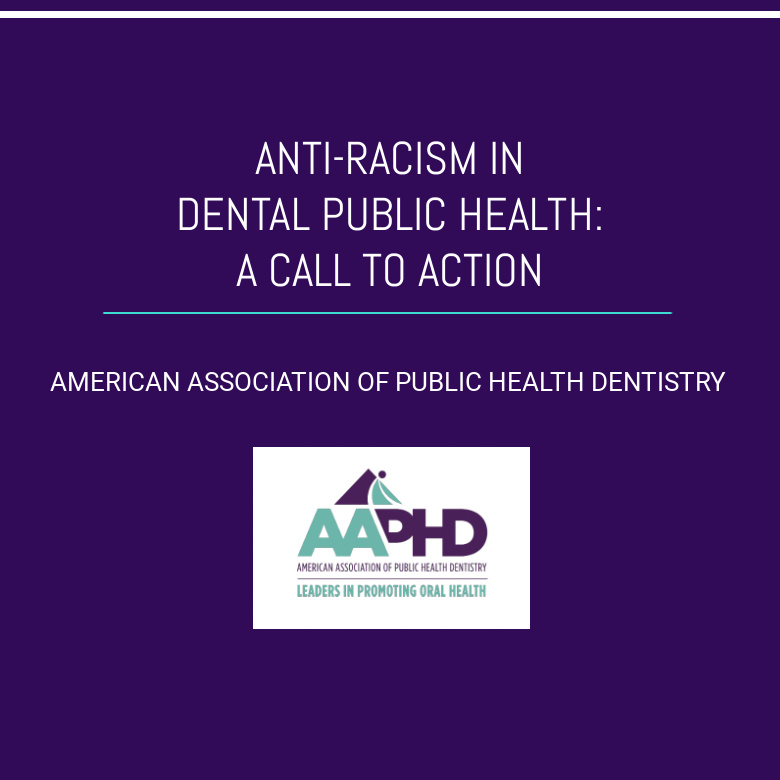 This white paper was written by the American Association of Public Health Dentistry (AAPHD) Councils in response to the events of the COVID-19 pandemic and the growing awareness of racism as a public health problem. Each of the Councils shares their perspective on how the dental public health community can engage in anti-racist practices and find opportunities for collaboration to further anti-racism in dental public health.
Click here to read white paper.
Tags
covid-19
Public Health
Racism