Historic Meeting: AMA & ADA Presidents Discuss IDD Policy Change at AADMD Conference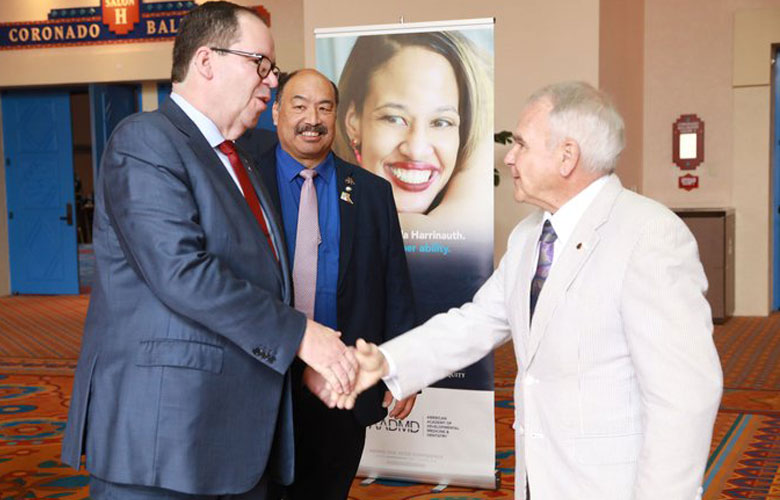 For the first time in history, the Presidents of the American Medical Association (AMA), Gerald E. Harmon, MD, and the American Dental Association (ADA), Cesar Sabates, DDS, were brought together on June 6th, 2022 by the American Academy of Developmental Medicine & Dentistry (AADMD), a non-profit, membership organization of interdisciplinary health professionals committed to improving the quality of healthcare for people with intellectual and developmental disabilities (IDD).
The AMA and ADA Presidents outlined plans to provide clinical competency training to both medical and dental students, and assured people with intellectual disabilities would be appointed to the committees that develop those plans.
The fireside chat with Dr. Sabates and Dr. Harmon was hosted at the AADMD's One Voice Conference, the only conference that brings all health disciplines together for IDD.
"The work is not over", said AADMD President and Santa Fe Group's Founder Fellow, Dr. Allen Wong, DDS, EdD. "AADMD looks forward to continued conversation and commitment from the AMA and ADA".
Read full article here.