Overjet Receives Second FDA Clearance for Caries Assist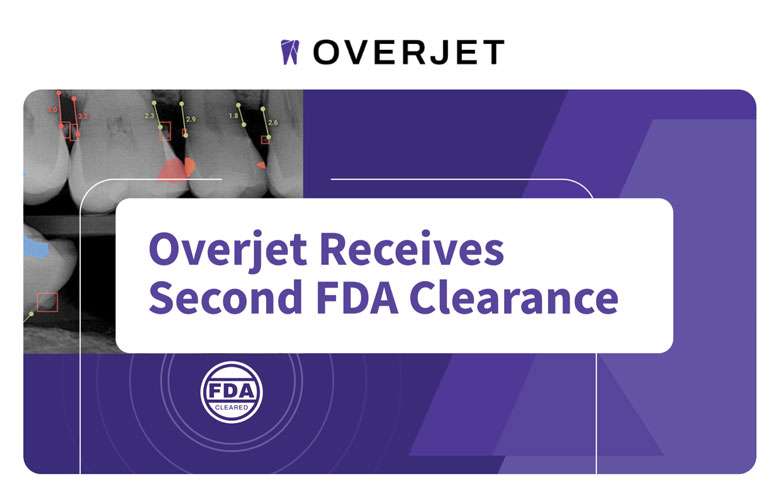 Overjet has received FDA clearance for Caries Assist, the AI-powered dental caries detection and outlining software for chairside aid and patient communication. Following the FDA clearance last year of Overjet's Dental Assist, Overjet has now become the only dental AI company with technology cleared by the FDA that addresses both bone level measurement in periodontal disease and dental caries detection.
"We're very excited about this important milestone," said Dr. Terri Dolan, Chief Dental Officer of Overjet. "By bringing both bone level measurement with periodontal disease and dental caries detection, as well as quantification for bone level and outline with caries, we enable comprehensive care to be delivered to the right patient with the right treatment at the right time."
According to the CDC, periodontal disease and dental caries are two of the greatest threats to oral health.
For more read here.