Preventive Dental Care Is Associated With Improved Health Care Outcomes and Reduced Costs for Medicaid Members With Diabetes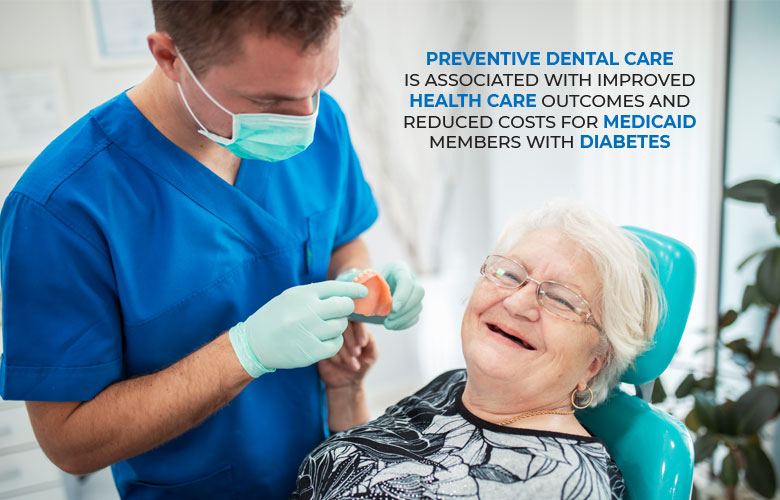 A new study reported in the August 2022 issue of Frontiers in Dental Medicine examines the relationship between specific dental services and healthcare outcomes and costs in Medicaid beneficiaries with diabetes.
Diabetes is a recognized risk factor for periodontitis, and periodontitis has been associated with poor glycemic control in patients with diabetes mellitus.
This report, authored by Ira Lamster, Stephen N. Abel, and Michael C. Alfano and colleagues, expands on the researchers' previous study of the associations between dental care and healthcare outcomes and costs in NY State Medicaid recipients. The previous study, "Dental Services and health Outcomes in the New York State Medicaid Program", published in the Journal of Dental Research in August 2021, was the first comprehensive study evaluating these associations in a publicly insured population.
Similar to their study of last year, the present study, which focuses on Medicaid members with diabetes, demonstrated improved healthcare outcomes and lower healthcare costs among patients who received preventive dental care. By contrast, patients who did not have preventive dental care and who received dental extractions or endodontic treatment—both of which are indicative of severe dental infection—experienced worse outcomes and higher healthcare costs.
Click here to continue reading.