May is Mental Health Awareness Month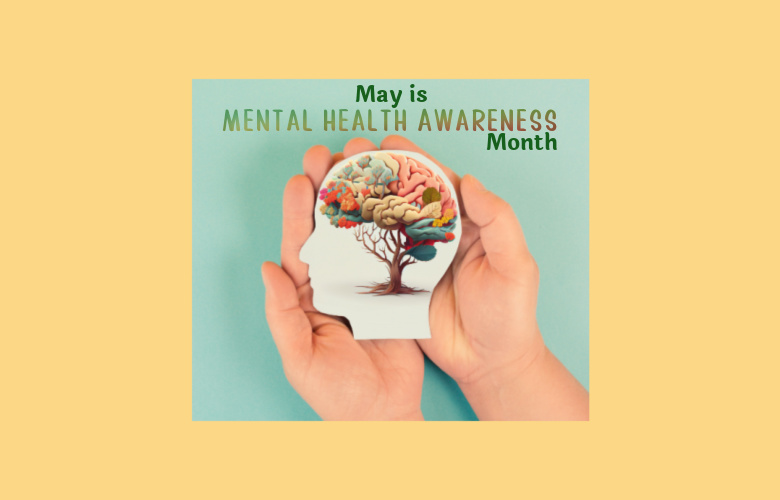 Mental Health Awareness Month has been observed in the United States since 1949.
Our mental health is in constant flux and ebbs and flows daily. Many things can impact this including our physical health. The connection between our physical body and our mental health is important and may be something worth exploring when thinking about staying mentally healthy.
During this year's Mental Health Month, challenge yourself to examine your world and how it can affect your overall health.
Take time to learn about the signs and symptoms of mental illness, mental health statistics, and the latest news on mental health, as well as outreach ideas and other ways to participate in Mental Health Month.
Visit the Mental Health America website to find out more.