October is National Dental Hygiene Month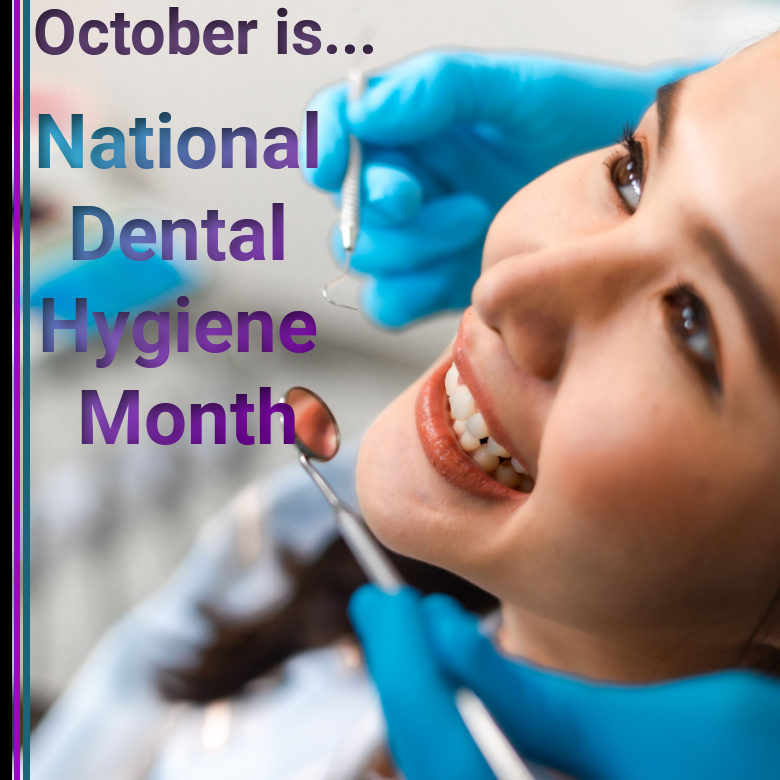 The month of October serves as a dedicated period to raise awareness about the importance of oral health and hygiene practices. It offers an opportunity to educate the public about proper dental care and encourage preventive measures, ultimately contributing to improved overall oral well-being.
National Dental Hygiene Month (NDHM) has its roots in the concerted efforts of the American Dental Hygienists' Association (ADHA) to promote oral health awareness and emphasize the vital role that dental hygiene plays in maintaining overall well-being.
Click here to learn more.