WHO's Global Oral Health Strategy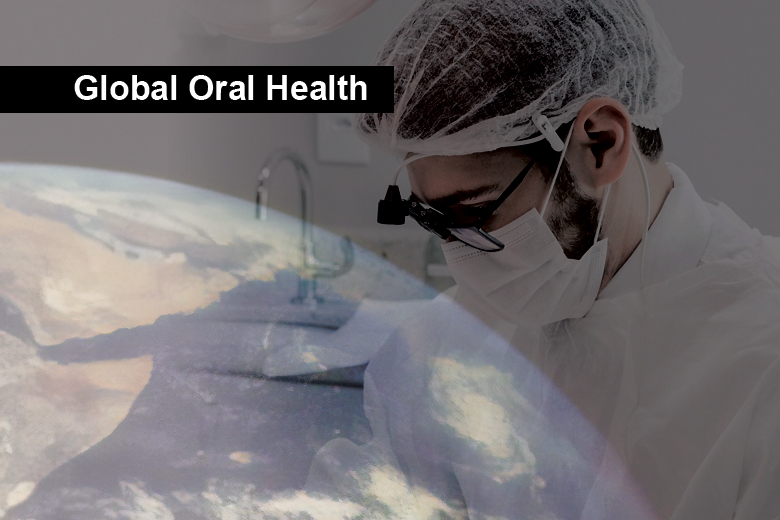 At this year's World Health Assembly, held virtually on May 24-31, the World Health Organization (WHO) adopted a resolution for the development of a global oral health strategy by 2022 and an action plan by 2023. The monitoring framework will be aligned with noncommunicable disease and universal health coverage agendas.
Oral health is considered a growing global public health challenge, with more than 3.5 billion people worldwide having oral diseases that are predominantly chronic or progressive in nature. The World Health Assembly delegates noted that poor oral health disproportionally affects people from lower socioeconomic backgrounds, older persons, and people with disabilities.
The resolution calls on Member States to foster the integration of oral health within their national policies and to move from traditional curative approaches to preventive approaches to improve oral health. Prevention strategies that the delegates recommended included addressing key risk factors and raising public awareness about oral health and good dentition, particularly in community settings such as schools and workplaces.
The delegates also highlighted the serious oral disease Noma, which they reported is fatal for 90% of affected children, mostly in some regions of Africa. It was urged that this disease be included in the WHO 2023 review process within the roadmap for neglected tropical diseases 2021-2030.
In a commentary published in The Lancet on June 23 (https://www.thelancet.com/journals/lancet/article/PIIS0140-6736(21)01404-5/fulltext), members of the Lancet Commission on Oral Health outlined their own specific recommendations for the WHO's global oral health strategy. The Commission calls on the WHO to support the following action items:
Positioning equity and social justice at the core of all healthcare policies.
Including persons who are living with oral diseases in policy dialogues, especially people from disadvantaged populations. (The authors note that in the absence of an effective patient movement in oral health, approaches for patient inclusion in policy planning have not yet been developed.)
"Tackling" sugar as a major risk factor. Tax increases on products that contain sugar, which would raise prices for consumers, is one strategy the Lancet Commission suggests for reducing sugar consumption. Limiting the marketing of such products in public settings is another proposed approach.
Radical system reforms, including integrating oral healthcare with universal healthcare.
Improving data collection and risk factor surveillance. The authors call on the WHO to develop a comprehensive minimum set of indicators to track the progress of the new oral health action plan.
Closing financing gaps in oral healthcare. The Lancet Commission asserts that oral healthcare financing should be addressed as part of the overall noncommunicable disease financing agenda.
In the resolution, the WHO has been asked to report back on progress and results through 2031 as part of the consolidated report on noncommunicable diseases.