Dental Coverage Under Medicare: Seeking Solutions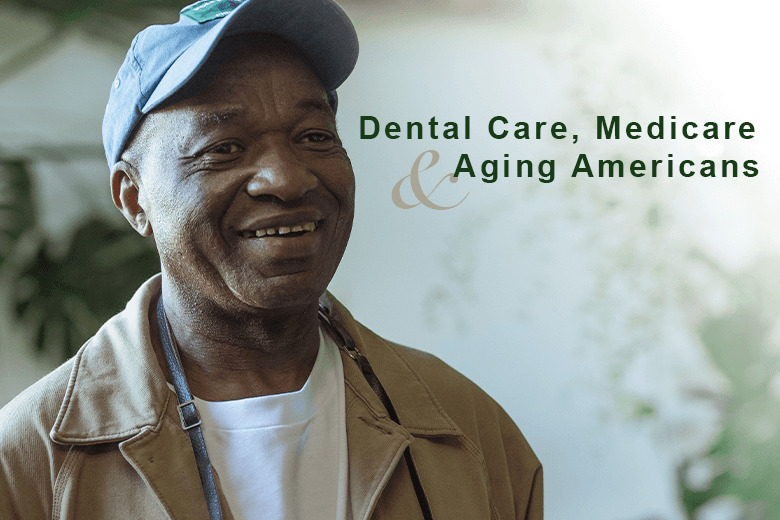 Despite growing evidence of strong links between oral disease and numerous serious—and often life-threatening—comorbidities, Medicare fails to provide dental care coverage for older adults, except in very limited circumstances. Faced with dental benefits that are sorely inadequate, Medicare beneficiaries often find themselves forced to cast about for supplemental coverage. And while some older adults do manage to obtain dental benefits through private insurance or Medigap plans, such "solutions" are too expensive or otherwise inaccessible for many Americans. Some choose Medicare Advantage as a more affordable alternative to Medigap plans, but its associated costs can continue to pose difficulties for others. The bottom line: almost half of all older adults on Medicare currently have no dental coverage at all.
According to the findings of an analysis of the Kaiser Family Foundation (KFF), as of 2019 almost 30% of Medicare beneficiaries received dental coverage through Medicare Advantage. Although in 2021 most (94%) Medicare Advantage enrollees have been able to obtain more extensive dental coverage, some have access to plans providing only preventive care benefits. For enrollees receiving benefits for more extensive dental treatments (such as fillings, extractions, and root canal therapy), cost-sharing is generally about 50% for in-network care, and most beneficiaries are subject to annual caps of approximately $1,300. In addition, some (10%) Medicare Advantage beneficiaries are required to pay premiums ranging from approximately $100 to $690 per year. Coverage with Medicare Advantage tends to be limited to in-network care.
With approximately half of all Medicare beneficiaries having no dental care coverage at all, it is perhaps not surprising that the same proportion of enrollees did not have any dental visits during a given year (2018); this rate was 73% among enrollees with an annual income of less than $10,000.
Policy options for expanding Medicare coverage to include dental care are currently being evaluated. In July 2021, Representative Doggettt introduced the Medicare Dental, Vision, and Hearing Benefit Act, which would provide dental benefits under Medicare Part B. Under this legislation, no coinsurance would be required for preventive dental care for Medicare beneficiaries, and the coinsurance for more extensive dental services would be 20%—less than half that required by Medicare Advantage. The structure of the Part B benefit for dental care would be similar to that currently in place for physician services and other outpatient medical services under Medicare.
Details on the findings of the KFF analysis are available at https://www.kff.org/medicare/issue-brief/medicare-and-dental-coverage-a-closer-look.