Dentistry Advocates Aim To Fill Medicare Gaps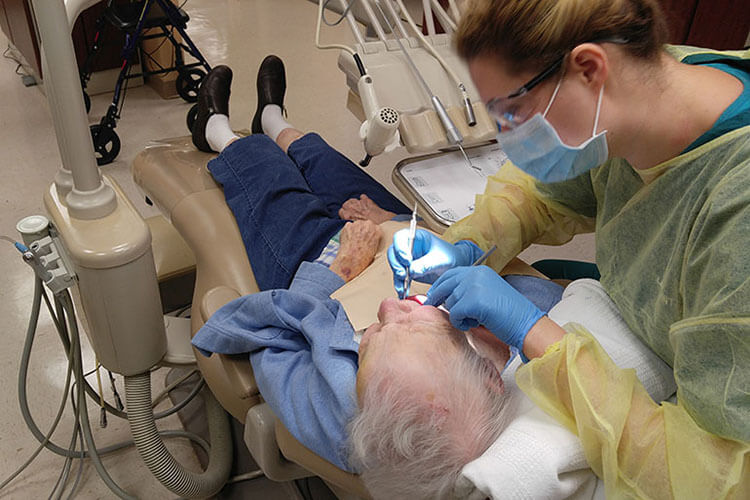 BIRMINGHAM, Ala. — Carolyn Thompson's tight-lipped smile hides a health care problem the 81-year-old retired nurse can't afford to correct and Medicare won't pay for.
She needs dentures. Her missing bottom teeth make chewing difficult, so she avoids hard fruits and foods that provide valuable nutrients. Thompson hasn't seen a dentist in years, even though there's one where she lives, in the Fair Haven retirement community here.