Public Statement on Medicare Coverage of Medically Necessary Oral and Dental Health Therapies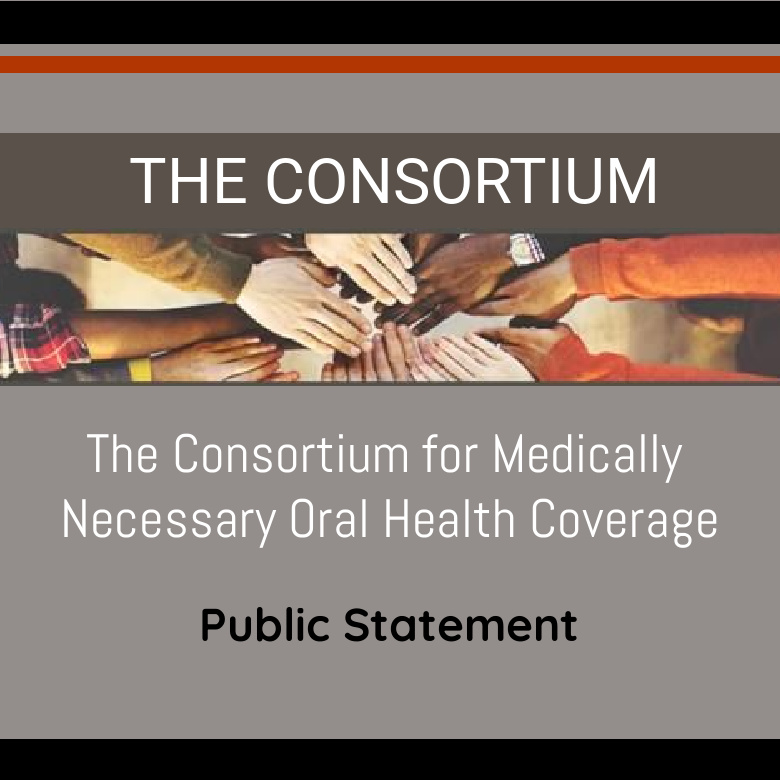 The Consortium for Medically Necessary Oral Health Coverage welcomes the final Medicare Physician Fee Schedule for 2024 as another important step forward for Medicare beneficiaries and oral systemic health.
"By further clarifying Medicare payment of medically necessary dental care for beneficiaries with cancer, CMS is opening the door to improved outcomes and lower costs," said Dr. Judith Haber on behalf of the Santa Fe Group. "Cancer strikes nearly one million older Americans annually, and CMS' final rule will help ensure they have access to the medically necessary oral care they need."
Click here to download the public statement.