Public Statement on Medicare Coverage of Medically Necessary Oral and Dental Health Therapies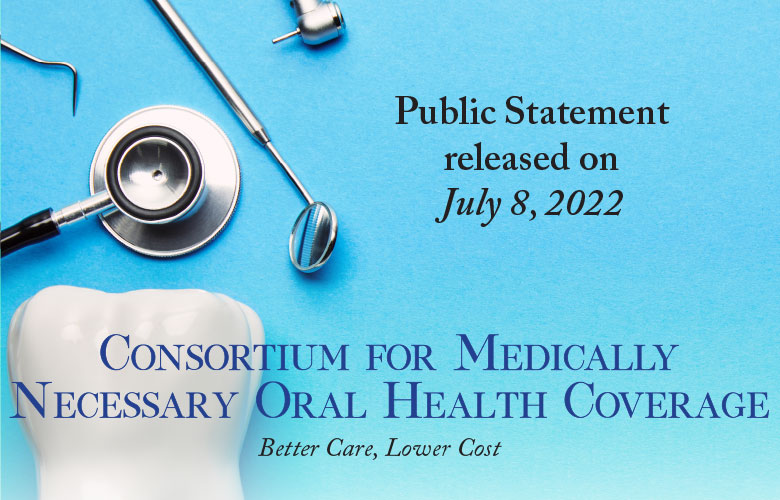 Most Medicare beneficiaries are unable to receive oral and dental care even when it is medically necessary for the treatment of Medicare-covered diseases. Historically, Medicare coverage has extended to the treatment of all microbial infections except those of the teeth and periodontium. Believing there is no medical justification for this exclusion, in 2016 a consortium comprising numerous medical and dental associations, societies, and institutions was formed to express broad consensus that oral healthcare is integral to the management of several serious diseases and medical conditions.
On July 8, the Centers for Medicare & Medicaid Services announced its 2023 Physician Fee Schedule, in the form of a proposed rule, which would broaden reimbursement for medically necessary dental services and substantially expand access to dental care.
"This important announcement marks a new day in the health of Medicare beneficiaries," said Dr. Michael Alfano, DMD, PhD, cofounder of the Santa Fe Group and the Consortium. "Thanks to the tireless work of literally hundreds of organizations and thousands of dedicated advocates, Americans will no longer lack access to medically necessary oral and dental treatment within the traditional Medicare program."
Click here to read more.