Hal Slavkin Commemorates Role To Transform Dental Research Institute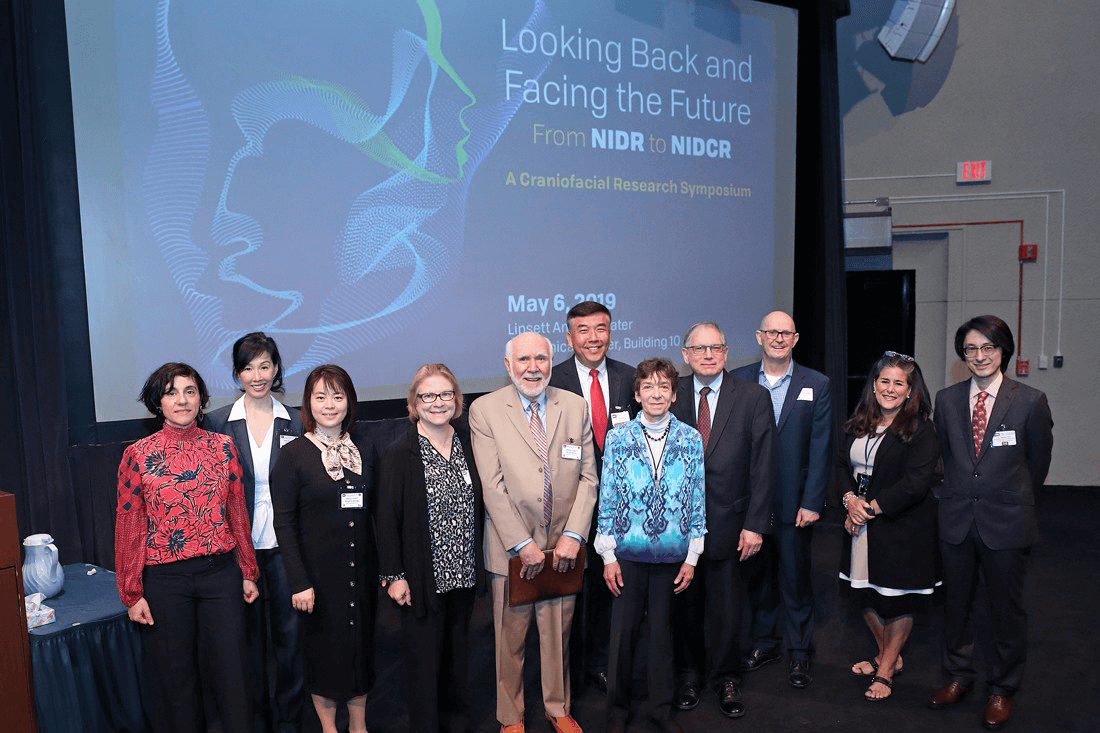 On May 6, SFG member Hal Slavkin participated in the craniofacial research symposium, "Looking Back and Facing the Future: From NIDR to NIDCR", a tribute to the 70th anniversary of the U.S. National Institute of Dental and Craniofacial Research (NIDCR) and commemoration of the addition of "Craniofacial" to the Institute's name 20 years ago. NIDCR has played a prominent role in providing the scientific foundation for prevention to greatly expanding our fundamental understanding of oral health and biology.
President Harry Truman created the National Institute of Dental Research (NIDR) in June 1948, and appointed Dr. H. Trendley as the Institute's founding director. NIDR research priorities included epidemiological oral disease studies and the development of viable solutions to eradicate the rampant tooth decay and periodontal disease. Dr. Slavkin served as Director of the Institute from 1995 to 2000.  He expanded the research portfolio to include areas of study as diverse as oral cancer, the genetic causes of craniofacial defects, the link between oral and systemic disease, and biomimetics and tissue engineering. The current NIDCR Director is Dr. Martha Somerman.
Tags
craniofacial
event
hal-slavkin
NIDCR
NIDR
research
symposium