Santa Fe Group Announces New President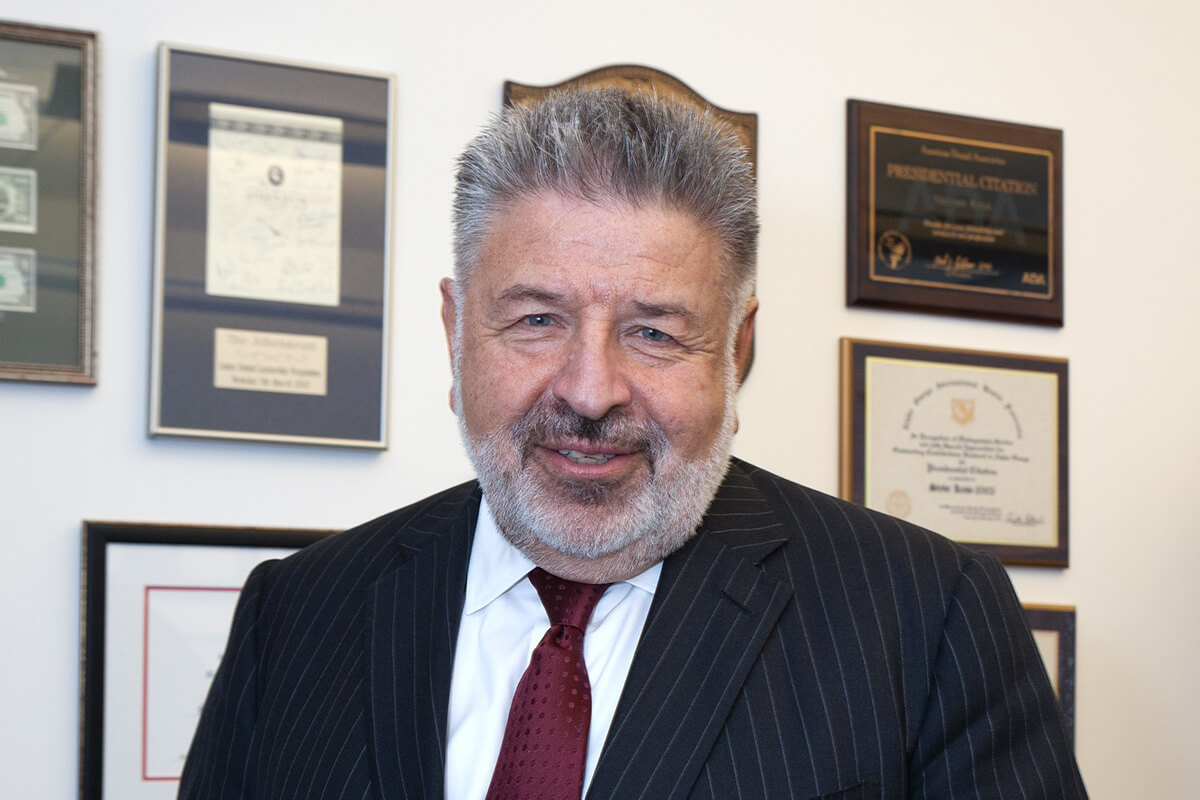 NEW YORK–(BUSINESS WIRE)–The Santa Fe Group (SFG), a not-for-profit, nationally recognized, action-oriented think tank with a passion to improve oral health for the public, announced today the appointment of Steven W. Kess as its new President. Mr. Kess, in turn, formed a new Executive Management Committee of leading oral health change makers, who will leverage their combined expertise, professional networks, and deep commitment to further advance the organization's mission.
"I am honored to be selected to lead the Santa Fe Group with its results-driven legacy of fostering improved oral health," said Mr. Kess, President of SFG. "Our goals are far-reaching, and to enhance our ability to achieve them, I have formed a new management committee that will address the critical need to expand the Santa Fe Group's capacity to be a catalyst for change. The SFG will identify and lead new projects and partnerships in the areas of innovation, research, medical and dental integration, and enhance access to care for people with disabilities, while continuing its fight to include a dental benefit in Medicare. With our management group and stellar Santa Fe Group members, we look forward to broadening the breadth and depth of our collective impact for the public good."
Dr. Michael C. Alfano, a Santa Fe Group Founder and Immediate-Past President said: "What an exciting time in the Santa Fe Group's history to have Steve Kess become our President. His creativity and dedication will help further advance our 25-year mission as a neutral convener, collectively addressing challenging health problems, as well as seizing key opportunities in the interest of improved health through the integration of oral and general health. From the success of our first oral cancer detection campaign, to the reform of dental education, and now our current focus on enhanced access to care for seniors and people with disabilities, our new President, Committee, and excellent SFG members are well positioned to significantly increase our value proposition in order to make the greatest improvement to the health of all Americans."
"I am thrilled to expand my role with the Santa Fe Group to include the new Executive Management Committee," said Dr. Teresa A. Dolan, President-Elect, Santa Fe Group and Vice President and Chief Clinical Officer, Dentsply Sirona. "Our Committee and Members represent a group of highly qualified and diverse professionals who add fresh perspectives, leadership experience, and specific expertise. The newly constituted Committee will help guide the Santa Fe Group through its current initiatives and help drive necessary changes. Led by our new President, our Committee and members share the core belief that the Santa Fe Group's success will be rooted in the accomplishments we can collectively achieve for all."
Mr. Kess, Vice President of Global Professional Relations, for Henry Schein, Inc., a Fortune 500® company and the world's largest provider of health care products and services to office-based dental and medical practitioners, was instrumental in developing Henry Schein Cares, its global corporate social responsibility program. He is also the founding President of the Henry Schein Cares Foundation. He is widely recognized for his critical insight and ability to synthesize public and private coalitions, as well as business and public policy issues.
An advocate for underrepresented minorities, Mr. Kess has been particularly active in the area of diversity and access to health care for at-risk populations. He has served in a variety of leadership roles in many health care associations, organizations, and trade associations. In addition to his role at Henry Schein, Inc. and as Santa Fe Group President, he currently is the Chairman of the Dean's Advisory Board of Harvard University School of Dental Medicine and is President of the Dr. Edward B. Shils Entrepreneurial Fund, Inc. He serves on the Boards of Columbia University School of Dental Medicine, Tel Aviv University School of Dental Medicine, Temple University Kornberg School of Dentistry, Alliance for Oral Health Across Borders, University of North Carolina at Chapel Hill Adams School of Dentistry, University of Kentucky College of Dentistry Advisory Task Force, and University of Michigan School of Dentistry Dean's Advisory Board. Steve has also in the past served on the board at the University of Illinois at Chicago College of Dentistry Strategic Advisory Board, The Forsyth Institute, and the American Medical Association Foundation.
Members of the Santa Fe Group's new Executive Management Committee are:
To learn more, please visit: SantaFeGroup.org
About the Santa Fe Group
The Santa Fe Group is a 501(c) (3), action-oriented think tank with a passion to improve oral health for the public. Its members work across multiple groups of stakeholders to foster policy, analyze and disseminate health program and policy information, create networks of concerned citizens from all walks of life, develop advocacy programs to promote change for improved health, and convene professionals from across all sectors to access leading public health research and best practices to effect policy change. Since its inception 25 years ago, the Santa Fe Group has been instrumental in raising awareness and moving the needle on critical issues such as oral cancer, dental education reform, children's oral health, improved primary care access, the importance of linking medical and dental health systems, and most recently, expanding oral healthcare for our nation's seniors.
Tags
members
president
steven-w-kess