Santa Fe Group Announces Robert A. Ganley, Retired Global CEO of Ivoclar Vivadent, as Emeritus Member of it Strategic Advisory Council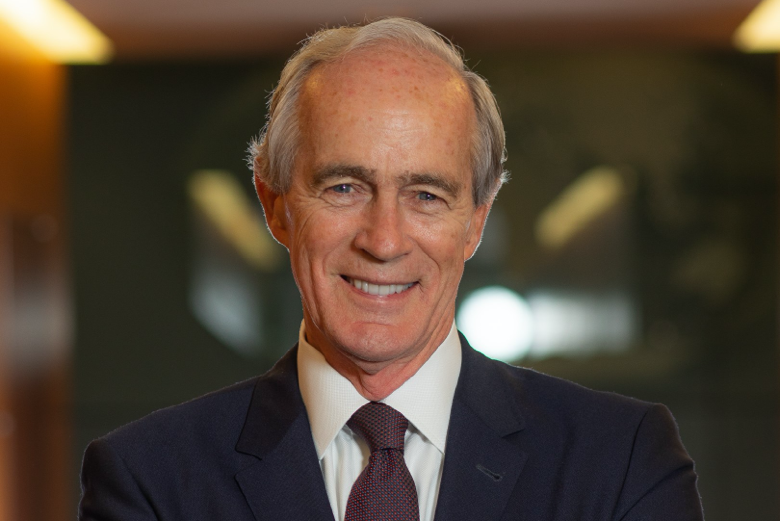 NEW YORK, N.Y., October 7, 2020 — The Santa Fe Group (SFG), a not-for-profit, action-oriented think tank with a passion for improving lives through oral health, announced today that Ivoclar Vivadent's former global Chief Executive Officer and member of its Board of Directors, Robert A. Ganley, has been awarded status as an Emeritus Member of its Strategic Advisory Council.
The Santa Fe Group's Strategic Advisory Council [SAC] is comprised of CEOs, senior corporate leaders, and association and foundation C-Suite executives who enrich the SFG mission, guide its work, help launch new initiatives, provide funding and intellectual support, well as unique, direct and diverse experience with emerging issues. Mr. Ganley brings his expertise of almost four decades with Ivoclar to the SAC, where under his direction the company became a world leader in aesthetic and restorative dentistry, ultimately improving dental patients' health. Further, Mr. Ganley was instrumental in Ivoclar's commitment to providing underserved populations with access to oral healthcare.
"We have worked with Bob Ganley for years and are thrilled to have him join our Strategic Advisory Council as an Emeritus Member," said Santa Fe Group President Steven W. Kess. "He is a global innovator with an unparalleled skill set; who is also equally known for his steadfast belief that quality healthcare should be accessible to all, as evidenced by his leadership in programs like Give Kids a Smile Day and the Wisdom Tooth Project. Bob aligns perfectly with our mission and it is an honor to have him join us."
"I've had the pleasure of experiencing the impact of the Santa Fe Group's efforts and the real difference their work makes in people's lives," said Mr. Ganley. "We share the same passion for the public good. I look forward to taking what I've learned from the past 39 years in the industry and apply it to the strategic direction of the Santa Fe Group, united in our goal to improve the future of healthcare for all."
About the Santa Fe Group
The Santa Fe Group is a 501(c) (3), action-oriented think tank with a passion to improve lives through oral health. Since its inception 25 years ago, the Santa Fe Group has been instrumental as a neutral convener, communicator, connector and catalyst to move the needle on critical issues such as oral cancer, dental education reform, children's oral health, improved primary care access, the importance of linking medical and dental health systems, and most recently, expanding oral healthcare for our nation's seniors. To learn more, please visit: https://santafegroup.org.