Santa Fe Group Congratulates Dr. Michael C. Alfano and Assistant Surgeon General Dr. Timothy L. Ricks on their Shils Fund Awards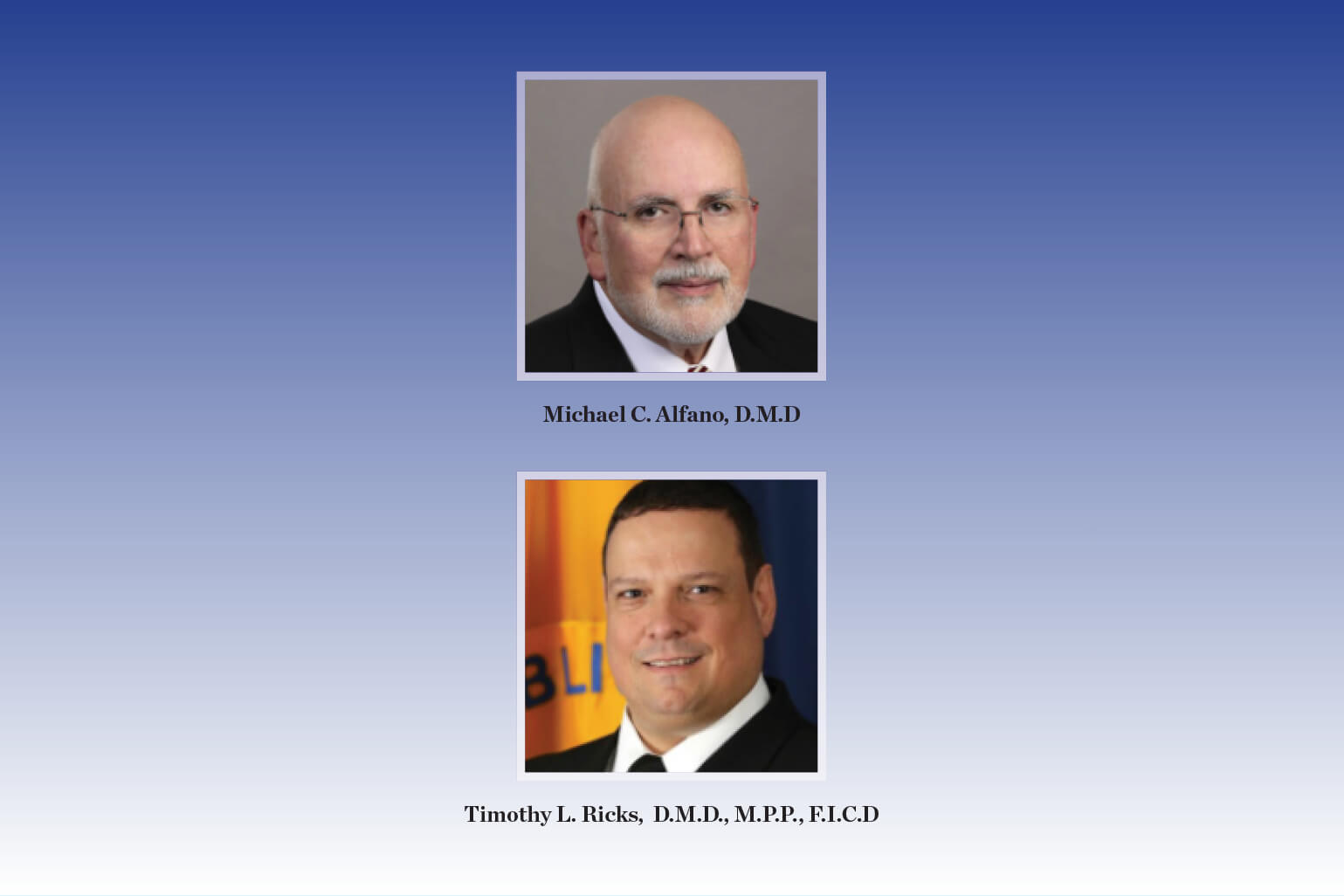 The Santa Fe Group congratulates founding member and immediate past president Dr. Michael C. Alfano, and Senior Scholar Dr. Timothy L. Ricks, as tonight, Tuesday, October 13 at 6:30pm EST they will be recognized by the Dr. Edward B. Shils Entrepreneurial Fund for their relentless dedication and pursuit of improved oral health for the public good. The Shils Fund Annual Awards recognize outstanding entrepreneurial initiatives that educate the community at large on the impact of oral health to overall health or provide educational opportunities for those in the health care industry and profession.
Dr. Alfano will receive the Shils-Meskin Award, named after Dr. Edward B. Shils, the Fund's namesake and fellow extraordinary educator Dr. Lawrence Meskin, who was also a Santa Fe Group Founder. This award will be presented by Stanley M. Bergman, Chairman of the Board and CEO of Henry Schein, Inc., the world's largest provider of health care products and services to office-based dental and medical practitioners.
Dr. Timothy Ricks will receive a Special Recognition Award, presented by Dr. Teresa A. Dolan, Santa Fe Group President-Elect and Chief Clinical Officer and Vice President of Dentsply Sirona, for his tremendous work in the midst of the COVID-19 crisis.
About the Santa Fe Group
The Santa Fe Group is a 501(c) (3), action-oriented think tank with a passion to improve lives through oral health. Since its inception 25 years ago, the Santa Fe Group has been instrumental as a neutral convener, communicator, connector and catalyst to move the needle on critical issues such as oral cancer, dental education reform, children's oral health, improved primary care access, the importance of linking medical and dental health systems, and most recently, expanding oral healthcare for our nation's seniors. To learn more, please visit: https://santafegroup.org/ & @SantaFeGroupOrg.
Tags
#Shilsfund
santafegroup