SFG Receives "Special Recognition" Award from the Edward B. Shils Entrepreneurial Fund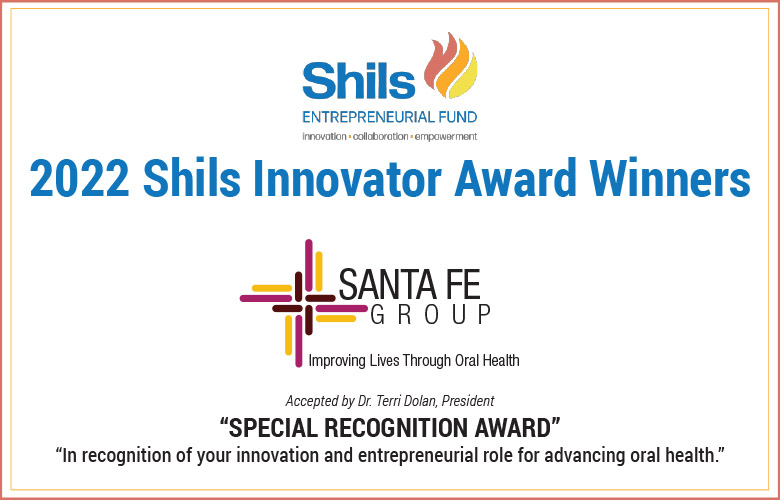 The Santa Fe Group has been chosen as the recipient of the "Special Recognition" Award for 2022 from the Edward B. Shils Entrepreneurial Fund. This award is given to honor SFG's achievements in advancing oral health and to recognize their significant positive impact on the oral health community and the health of the public.
The Shils Awards are given annually in recognition of individuals, organizations, and programs from all parts of the oral health community who contribute to the advancement of the practice of dentistry and the delivery of oral healthcare to all people.
"Since we first conceived of these awards, they've prominently celebrated the innovators, big thinkers, and fearless entrepreneurs whose vision for our industry has shaped the oral health of so many," said Steven W. Kess, President of the Edward B. Shils Entrepreneurial Fund's Board of Directors. "The honorees continue to exemplify Dr. Shil's belief that the values of entrepreneurship and education create long-lasting and far-reaching impacts when carried into the public health sector."
The recipients of the Shils Award will be formally honored at the Shils 20th Anniversary Event at the University of Pennsylvania School of Dental Medicine in Philadelphia at 3 p.m. on October 19, 2022.
Click here to see 2022 Shils Innovator Award Winners.