Founding Core of New KCU Dental School in Joplin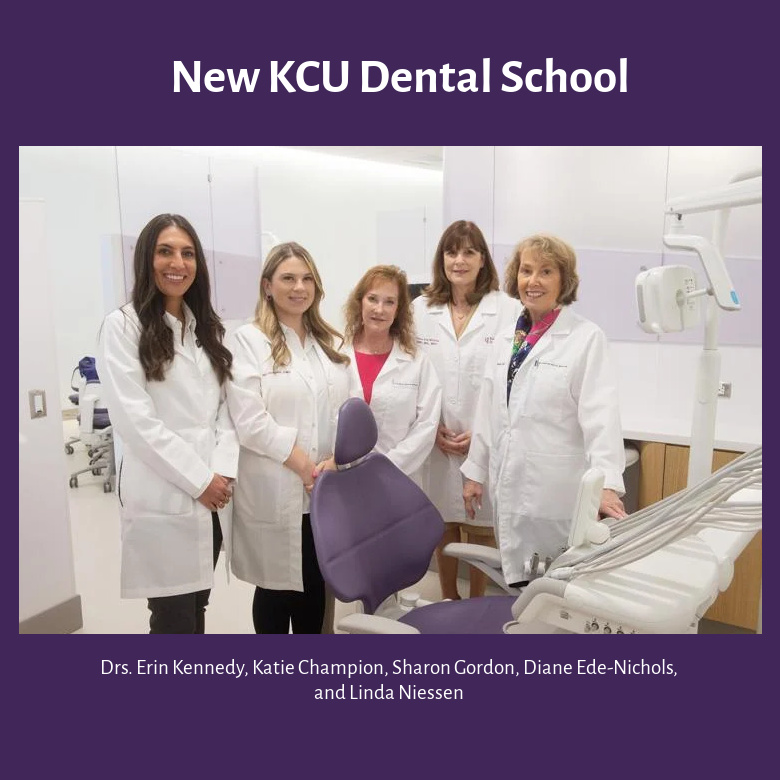 Linda Niessen, D.M.D, M.P.H., M.P.P., Founding Dean of Kansas City University's College of Dental Medicine, has gathered around her a strong core of insightful female doctors to create the curriculum and culture that will guide the first students who enter this new dental school on July 31, 2023.
The school is set to open its doors on June 26, and Niessen and her four colleagues—Drs. Katie Champion, Sharon Gordon, Erinne Kennedy, and Diane Ede-Nichols—who make up the school's founding faculty are committed to creating a dental school that teaches new dentists the importance of ensuring that kindness is at the center of their practices.
By approaching their students with kindness, the faculty will teach students to approach patients with kindness, Dr. Niessen said. "Students learn from what they watch," she noted. "[I]t's important for us to approach each other with kindness. Because we're in the health care business and people need kindness today."
While women have made great strides in the dental field, they are still working their way into leadership positions in dental associations and dental schools. Dr. Champion, Director of Clinical Operations, said that the important part of having women in leadership posts at KCU is the impression it leaves on students. "I think a really important part of representation is visibility," Dr. Champion said.
Click here to read article.