Science-Informed Health Policies for Oral and Systemic Health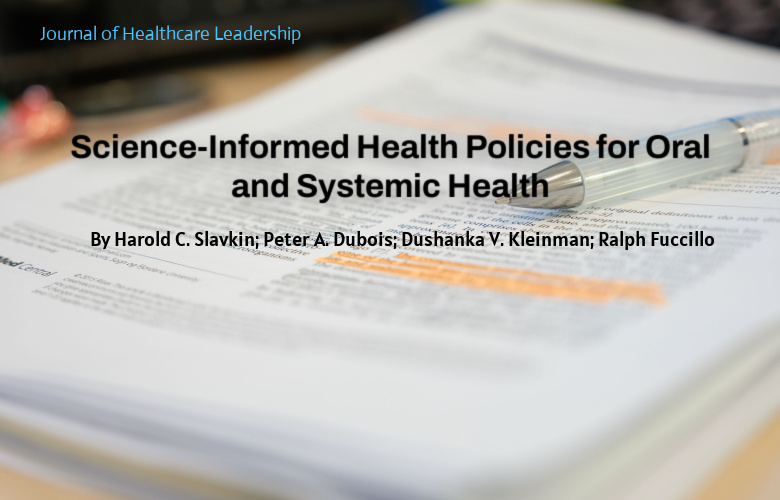 A review article published on March 16, 2023, in the Journal of Healthcare Leadership explores the importance of addressing unmet oral health needs and untreated oral disease, and the necessity of an equitable health care system that integrates oral health. Authored by SFG members Harold C. Slavkin, Peter A. DuBois, Dushanka V. Kleinman, and Ralph Fuccillo, this article asserts that current and emerging oral, dental, and craniofacial (ODC) health knowledge and science can and should inform health policies and advance equity in access to care.
As the authors explain, ODC health has a profound impact on general health and welfare throughout life, yet US dentists and physicians operate across misaligned silos. This protracted division limits access to optimal health and exacerbates health disparities. Furthermore, little attention has been paid to common transmissible, infectious oral diseases—namely, dental caries and periodontal diseases. As a result, these unmet oral diseases persist as a "silent and invisible epidemic."
The authors recommend that legal and regulatory systems and public health programs be required to ensure health equity, and they conclude that the science base related to ODC health offers health care leaders the opportunity to create a holistic health care system that integrates oral health for all people across the lifespan.
Click here to read the full article.