Transforming Dental Hygiene Education
DentalHygieneEd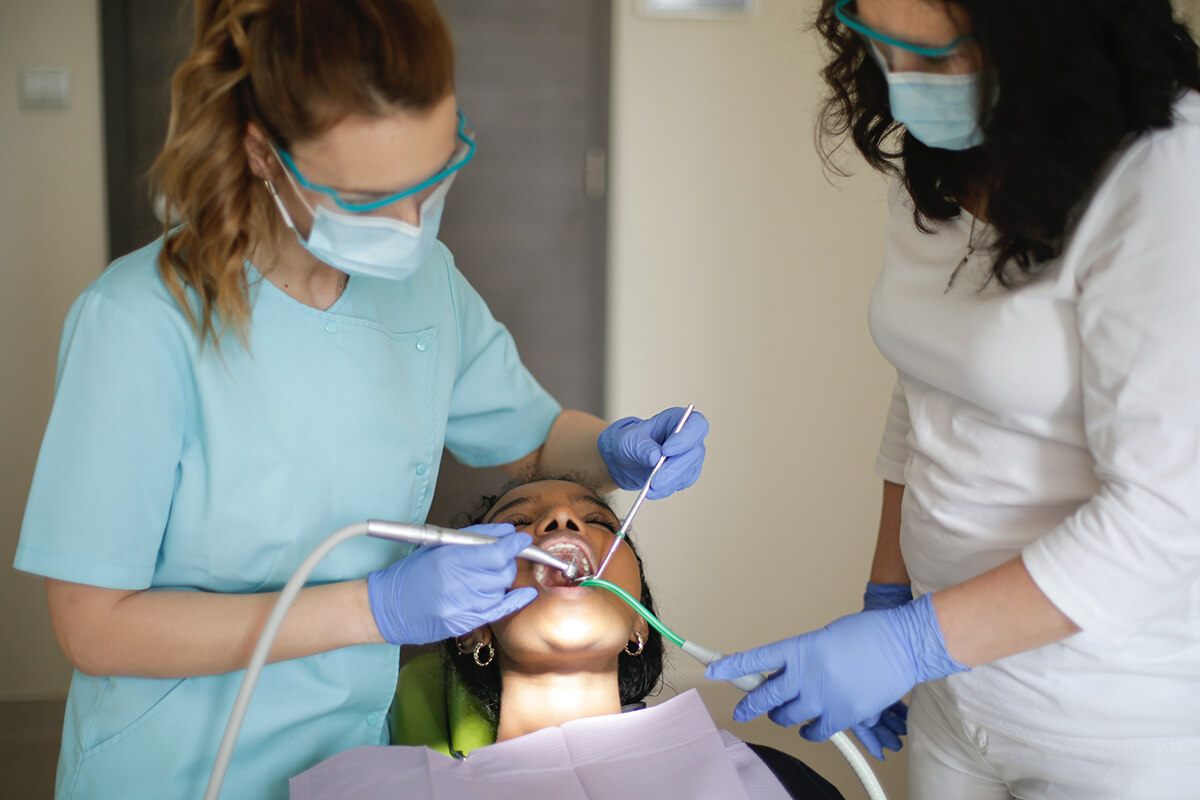 The Santa Fe Group, the American Dental Hygienists' Association (ADHA), and the ADHA Institute for Oral Health convened more than 100 oral health stakeholders in the Transforming Dental Hygiene Education conference in Chicago from September September 18‐20, 2013.  Attendees were asked to envision the role of the dental hygiene profession in the future health care system as a fundamental shift in how dental hygiene education curriculum will prepare dental hygienists' for an ever-changing health care system.
Speakers weighed the potential impact of curriculum reform in the context of the Affordable Care Act and discussed the barriers to change that must be overcome, and innovative collaboration models to consider. Former Administrator of the Health Resources and Services Administration (HRSA) and Santa Fe Group member, Dr. Claude Earl Fox explained how attendees could lead the transformation of their own profession, and representatives of nursing, pharmacy and physician assistants explained how their professions have extended their scope of practice through innovation and persistent efforts to influence the legislative, educational and practice environments.
ADHA President Denise Bowers, RDH, PhD, and Santa Fe Group President Linda Niessen, DMD, MPH, MPP, presided over the event.  Dr. Niessen called the symposium "a catalyst for the change needed to ensure dental hygiene's relevance." President Bowers was similarly pleased. "It is not every day that representatives from the highest levels of all of those groups gather in one place, and it is remarkable that they did so specifically to discuss the future of dental hygiene education," she remarked in an address to the association's membership. "I believe that the process ADHA has initiated will continue because the people in the room who were talking to each other will seize on the momentum to bring about much needed change."
That process is now underway, with the development of an academic white paper and detailed proceedings of the event.  In the immediate wake of the symposium, ADHA's board of trustees made the bold decision to alter the ADHA strategic plan to reflect the outcomes of the symposium; the association's core ideology now focuses on "lead[ing] the transformation of the dental hygiene profession to improve the public's oral and overall health." Representatives of ADHA and the Santa Fe Group presented the symposium outcomes at the American Dental Education Association's annual meeting in March of 2014.
Conference sponsors and supporters included Sunstar, Colgate, Dentsply, Procter & Gamble, Premier Dental, Patterson Dental and Henry Schein Dental, as well as the DentaQuest Foundation, the Washington Dental Service Foundation, the American Dental Education Association Gies Foundation and the Institute for Oral Health in Washington.